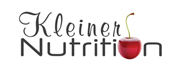 Nutritional Interventions to Support Optimum Healing for Sports Injuries
All Athletes regardless of their level of sporting participation, elite or recreational, are exposed to the risk of developing an injury(1). Although any part of the body can be injured, sporting injuries usually occur within the musculoskeletal system which can result in a period of immobilization(2). The recovery period can be a frustrating time for any athlete, usually accompanied by physical inactivity with expected losses in strength and muscle mass (1). Although nutrition has an important role to play during recovery it is often overlooked (3), in fact a poor nutritional status, particularly deficits in energy and protein, have been identified to impede recovery and exacerbate inflammation(4). Therefore the diet during the rehabilitation and healing phase is crucial to enhance a speedier recovery process for client.
Click here for full details on this.